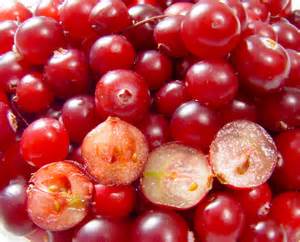 Chef Jessica Richardson is one of many chefs around the world taking food to the next level with fresh flavors. She has cooked with top chefs at the Kentucky Derby, PGA Masters, Muriel's Jackson Square, and currently as Sous Chef at Dickie Brennan's Tableau, voted a New Orleans' Best New Restaurant 2013. At Tableau, they are using the best ingredients available from local farmers and food artisans. Jay Z and Christopher Walken, among others, have happened into restaurants where Jes was back in the kitchen. I wanted to share a few recipes from Jes – recipes that are easy for anyone to make at home for the holidays.  Jess believes that food as the source of life should be taken seriously. She is humble in her gift, and I am honored to share her story!
Sweet and Savory Berry Apple Compote
4 whole apples, peeled, cored, medium diced
1 pint of blueberries or cranberries
1/4 cup brown sugar
pinch of cinnamon
1 ounces of bourbon ( pick your poison)
1 tablespoon of honey
1 tablespoon apple cider vinegar
zest of one lemon
juice of half the lemon
Heat the your saucepan to medium – medium high heat, add one tablespoon of butter, when it starts to brown a bit add diced apples. The brown butter will release a nutty aroma and aid in the caramelization of the apples, releasing its natural sugars.
Stir a bit and the apples become tender, add bourbon (while pulling away from the stove, to prevent any fires or flames, safety tidbit).
Return to heat source, let alcohol cook out. Add brown sugar, honey, vinegar, and cinnamon.
Once sugar is completely dissolved add your blueberries or cranberries. Cook for another minute.
Finish off with pinch of salt, lemon zest, a tsp or two of lemon juice.
Serve warm over your favorite local cheese, holiday sides, and desserts.
More recipes coming soon!
https://daynareggero.com/wp-content/uploads/2013/12/cranberries1.jpg
242
300
Dayna Reggero
https://daynareggero.com/wp-content/uploads/2014/01/dayna-reggero.png
Dayna Reggero
2013-03-18 03:40:54
2016-07-04 21:01:55
culture and cuisine recipe series with chef jes: berry apple compote