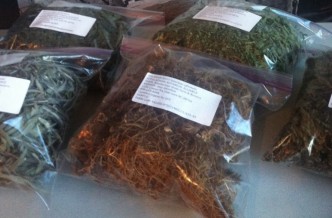 Sustainablog: Nature Based Business Accelerator Focuses on People, Planet, and Prosperity, by Dayna Reggero
"Accelerating Appalachia are convening a great eclectic group of entrepreneurs with experts who care about more than just making a pitch. The outcome potential from this hybrid vigor is exciting." – David Wilcox, Reach Scale.
Sara Day Evans hopes to create more than new trends – she is creating a disruptive shift in the way business is done with better ways for us to prosper. She founded Accelerating Appalachia, the first Nature-Based Business accelerator of its kind in the nation, based in the beautiful Appalachian Mountains. Her program provides support to innovators who are solving environmental or social problems with programs with the capacity to scale.
Evans believes, "It is important to support this growth of a diversity of sectors of nature-based innovations for a sustainable economy; regionally, nationally, and across the globe."
Nature-Based Business sectors include food systems, craft brewing, value-added natural products, climate technologies, sustainable textiles, and more. The eleven companies chosen from more than 100 applicants are: Appalachian Botanical Alliance; Appalatch, Climate Alive, Carolina Ground LLC; Echoview Fiber Mill, Gallolea Pizza Kits, Highland Craftsmen, Inc., Native Touch, LLC,  Riverbend Malt House,Smoking J's Fiery Foods, and Veterans to Farmers.
Not only are these companies all innovative Nature-Based Businesses, 100% have women on their founding teams, compared to 20% nationally. Plus, 65% of the more than 100 business applicants to Accelerating Appalachia are female-led.
Continue reading on Sustainablog.
https://daynareggero.com/wp-content/uploads/2013/10/botanical-products-332x2181.jpg
218
332
Dayna Reggero
https://daynareggero.com/wp-content/uploads/2014/01/dayna-reggero.png
Dayna Reggero
2013-10-26 12:54:45
2014-08-17 00:13:50
investing in nature-based business